The dynamic and spectacular basketball game has an army of fans around the world. Millions of players bet on basketball every day. N1 Bet customers value this sport for its dynamics, unpredictability and numerous comebacks. If you want to bet on basketball profitably, you've come to the right place. Here you will find the early lane, a large selection of leagues and the most profitable odds on the market.
Great basketball betting odds
Betting company N1 Bet has refined its work in the basketball markets to automatism. We use modern software and a team of experienced analysts. As a result, our clients receive the best basketball odds. We put a low margin in them, and at the same time update them as soon as possible.
The coefficient per basketball game can be updated more than 50 times in an hour. And in LIVE - even more often. At the same time, any inaccuracies are minimized. Therefore, you will not suffer from errors and bet returns, and you will be able to place bets in real time and in a convenient format during the pre-match period.
N1 Bet offers operational and high odds on the NBA, Euroleague, ACB League, Champions League, NCAA and other major competitions.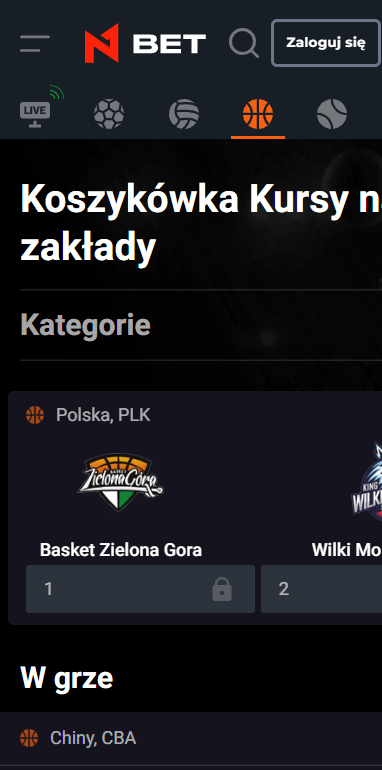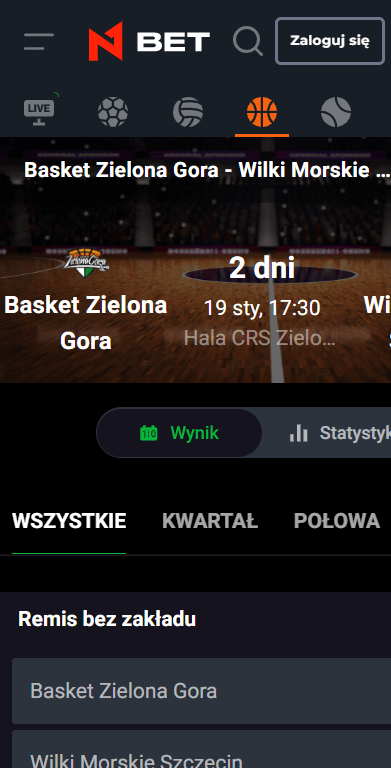 NBA Betting
The NBA is the pinnacle of professional basketball competition. 30 teams, around 500 of the strongest players, over 1,000 matches per season and playoffs - it all adds up to the strongest league in the world. NBA betting is in high demand among bettors for a number of reasons:
Matches are held almost daily from October to July;
Huge amount of information and statistics;
Highest limits and lowest margin;
Even if you only bet on one team, you will have at least 82 matches per season.
The bookmaker N1 Bet adds absolutely all NBA matches to the line. This includes regular season, play-in, play-off, and even pre-season fixtures. All events immediately appear in line with proposition bets.
The level of odds in betting on the NBA
The NBA is a pretty specific league. Bookmakers carefully add new matches to the queue. This usually happens 36-60 hours before the start of the match. This is the bookmaker's unwritten law, which is also followed by N1 Bet.
The reason for the late appearance of NBA games in the queue is a busy schedule, injuries. Very often teams play a series of 5 matches a week. And it is not always known whether this or that player will be on the court in a few days.
However, there is a downside to this coin. Coefficients for the NBA are updated instantly and stand out for their profitability. At the bookmaker, the lowest margin in basketball is offered in National Basketball Association matches.
Popular basketball betting types
On the bookmaker's website you will find all the popular basketball bets:
Regular-time match winner;
Match winner including overtime;
Handicaps and totals, also individual;
Quarter Bets;
Race to a certain number of points;
Betting on the first/last event in the match;
Range of points scored;
The exact gap in the result;
Combined bets;
even-odd;
Maximum lead during the match;
Player statistics.
And at N1 Bet you will find long-term bets and interesting bets in real time. For example, you can bet on consecutive points scored in a match, a race to a specific point. And you have the highest basketball odds.
In addition to the NBA, there are tons of other championships on the site. For example, CIT, SBU, NBL, Belgian Cup.
Betting rules and player assistance
The rules of the game should always be taken into account. According to the rules, a FIBA match lasts 40 minutes, NBA and NCAA 48 minutes. All bets on NBA and other competitions are calculated including overtime, unless otherwise stated.
Other important points:
If the match is not completed, bets are void. Exceptions are unambiguously occurring results;
If a basketball game is postponed, bets stand for the next 48 hours;
For real-time betting, overtime is not considered;
If the market opens with an incorrect result, which affects the odds, then the bet may be void.
Add competitions to your favourites, follow matches and enjoy the best basketball odds at N1 Bet.